The California RCFE/ARF HIV/AIDS & TB Live Webinar Training (4 Hours)
Total Price
Looking for HIV/AIDS & TB Live Webinar Training? Look no further!  Click to see the cost and dates!
Description
HIV/AIDS and TB – Past, Present, and Future (4 hrs Approved) 
Description: This course has been designed to provide 4 hours on HIV/AIDS/TB. This course aims to provide each participant with an accurate understanding of the history of HIV/AIDS, transmission, and prevention. With a focus on the medical conditions that surround HIV/AIDS.  Understanding the litigation in California for those people who knowingly spread HIV/AIDS to others and the legal ramifications of such behaviors. The regulations on discrimination and privacy in assisted care for people that have HIV. Reducing stigma and enhancing training staff to care for residents/clients with HIV appropriately. During the last hour, we will focus on Tuberculosis.
Price: $75 per person
Date: October 24, 2023
Time: 9:00 am – 1:00 pm
CEUs: DSS Approved – 4 hours approved for RCFE, ARF, and Nurses.
Location: Zoom Webinar – Join via computer, tablet, or phone.
Handouts: Handouts will be emailed prior to class.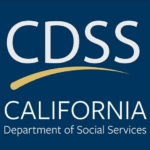 You can always contact us if you have any questions (click here for the Contact page). Additionally, you can get more information regarding your CEU and license renewal requirements in California by contacting:
DEPARTMENT OF SOCIAL SERVICES, COMMUNITY CARE LICENSING DIVISION, ADMINISTRATOR CERTIFICATION SECTION
744 P Street MS 9-17-47, Sacramento, CA 95814
Phone: (916) 653-9300
Or by reading the California Code of Regulations by clicking the following link: