NAB Approved CEUs for
NHA, ALA
& Other LTC Administrators
Quick, Easy, Low Cost Online CEUs
Celebrating over 20 years of commitment to LTC administrators, CEUSrEZ.com provides CEUs that you can take on your computer or mobile device when and where you want. Our courses have been approved for Continuing Education by NAB (The National Association of Long Term Care Administrator Boards) and other state licensing agencies.
Upon completing one of our courses and passing the post-test, you will immediately receive a certificate of completion that can be used toward your continuing education license renewal requirement. Getting the CEUs you need for license renewal has never been easier!
Prefer Your Mobile Device? We've Got You Covered — CEUSrEZ is dedicated to making CEUs as effortless as possible. To further that goal, we've partnered with TalentLMS to enable our learners to take their CEUs on their mobile devices—anytime, anywhere. Just download the TalentLMS mobile application, enter CEUSrEZ as the domain and use your CEUSrEZ username and password to do your CEUs on the bus, in a meeting or during movie previews. No more being tied to your computer.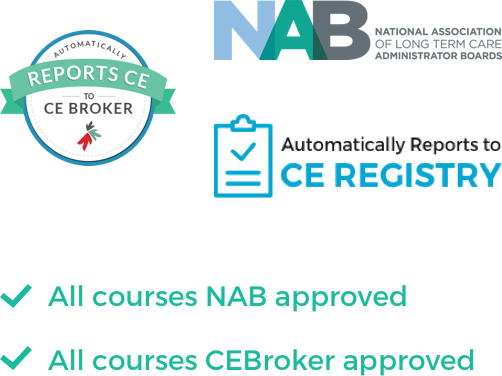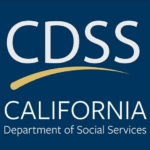 I've worked with a number of continuing education companies over the years, but CEUSrEZ is by far the best mix of quality content, efficient navigation, and exceptional customer service. My most recent experience will keep me coming back in the future and recommending the site to anyone looking for CEUs. The care and individual customer service that I received from the team at CEUSrEZ was second to none. They followed up on things most would not. Also, I've noticed an improvement in the content and appearance of the material over the years, showing the company's commitment to improvement.
I've been a happy customer of CEUSrEZ for six years now. In addition to quick and easy courses, CEUSrEZ's customer service is fantastic. They identified a duplicate course purchase and remedied the problem before I could even reach out to them.
With my first license renewal approaching, I was in need of quick CEUs. A colleague recommended CEUSrEZ. The courses were straight forward and informative, but most importantly they were quick.  Just minutes after finding the CEUSrEZ.com homepage, I was on my way to completing my CEUs.  I was blown away at how easy the courses were to navigate. The certificate of completion was available immediately, and the one issue I had during the process was resolved within hours of calling about it. That first experience with CEUSrEZ was six years ago and I've come back to CEUSrEZ every license renewal since then.  I've been particularly impressed with the continuous improvements made by CEUSrEZ to further simplify the site and courses.  And CEUSrEZ's customer service continues to be the best in the industry.